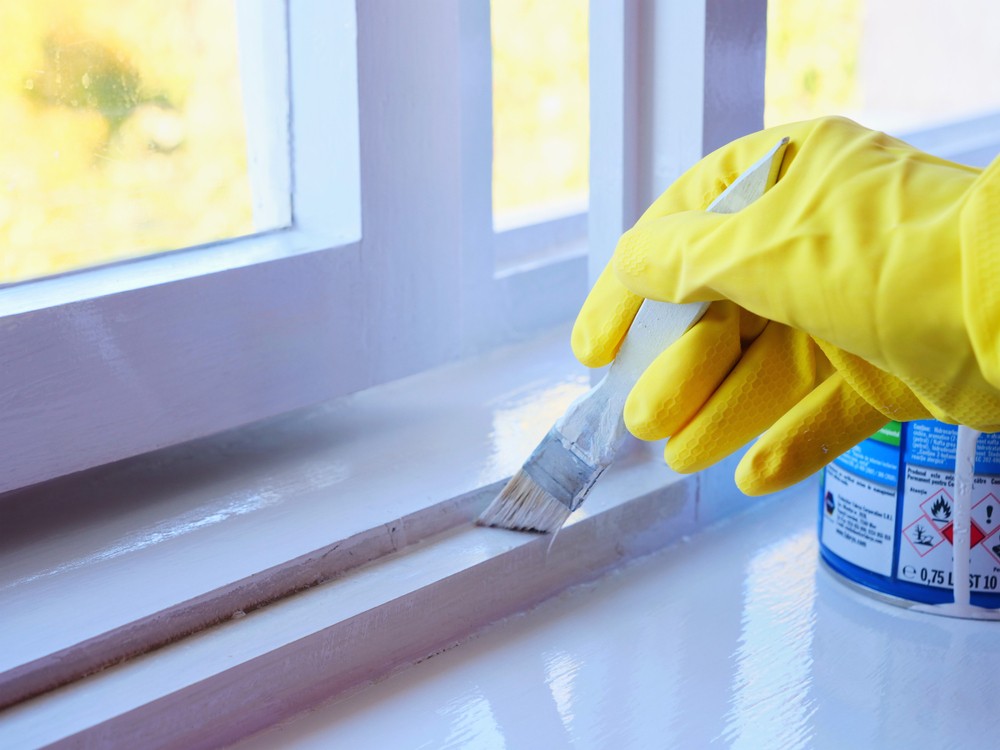 May 5, 2023
Types of Paint Finishes
So, you have rolled up your sleeves and decided to utilize that paint bucket. Or perhaps you are ready to call a professional painter to give your house a new color revamp. Whatever is the case, one decision will always require your immediate focus, and that is the paint finishing.
Choosing the right kind of paint finish is as important as the color itself. A perfect color tone can be absolutely ruined by a bad finish. The opposite is also true. A meager color tone can be salvaged by a decent paint finish.
That being said, it is important to know about different types of paint finishes. Hopefully, by the end of the article, you will have your paintbrush ready.
Epic Paint Finishes That You Can Utilize
Matte Finish is that smooth non-reflective finish that absorbs light. Commonly used on ceilings and inner walls, it is perfect for hiding imperfections. Got a scratch somewhere on your house? The matte finish will do the job perfectly. However, it is not as durable as the other finishes. It is also quite difficult to remove.
Eggshell finish has a slight sheen and a velvety texture, making it a popular choice for interior walls. It's more durable than matte finish and can withstand light cleaning. However, it's not recommended for high-traffic areas as it can scuff easily.
Satin finish has a subtle sheen and is more durable than eggshell finish. It's a good choice for high-traffic areas such as hallways, entryways, and kitchens. Satin finish is also moisture-resistant, making it suitable for bathrooms.
Semi-gloss finish has a noticeable sheen and is highly durable. It's ideal for trim, doors, and cabinets, as it can withstand heavy use and is easy to clean. However, it can highlight imperfections on walls and is not recommended for large surfaces.
Gloss finish has a high shine and is the most durable of all finishes. It's commonly used on metal, wood, and plastic surfaces, as it's highly resistant to moisture and stains. However, it can be too shiny for some people's tastes and is not recommended for walls.
High gloss finish has an ultra-shiny surface that reflects light and creates a dramatic effect. It's ideal for adding glamour and sophistication to furniture and decorative objects. However, it's the least forgiving of all finishes and can highlight imperfections.
Metallic finish has a shimmering effect that creates a metallic look on surfaces. It's commonly used on accent walls and furniture to add a touch of glamour and luxury. However, it can be difficult to achieve a consistent finish and is not recommended for large surfaces.
Chalk finish has a soft, matte texture that resembles the look of chalk paint. It's commonly used on furniture to create a vintage or shabby chic look. Chalk finish can be sanded and distressed to create a unique, one-of-a-kind finish.
Remember, if you don't have experience painting walls, it is far better to hire a professional. Otherwise, you may end up creating more problems than actually solving them. Furthermore, many other complications may arise. However, if you know your way around a brush, then go ahead and take your pick.