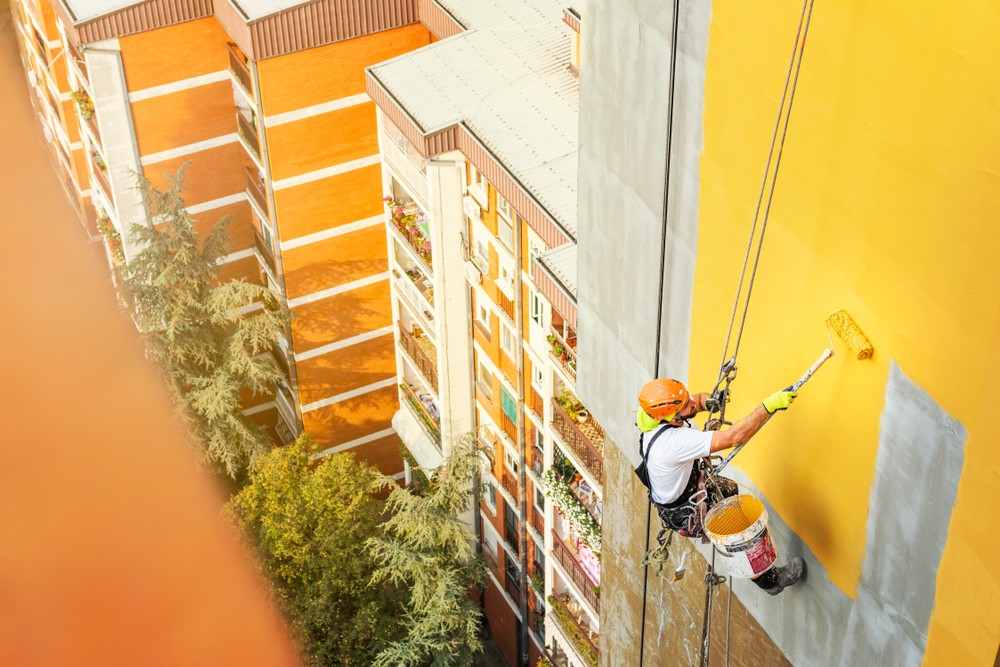 Apr 19, 2023
Expert Tips for Choosing Exterior Paint Colors
Choosing colors for an outside wall might be difficult. There are many options for exterior paint colors, so picking the right one might be difficult. Picking the appropriate exterior paint colors is essential to making your home seem welcoming and comfortable.
Here are some tips for picking the right colors for your home's exterior.
Tips to Choose Exterior Paint Colors
Start by Considering the Home's Architecture
The first step is choosing the paint colors before considering your home's architecture. Traditional homes appear best with neutrals or warm tones, whereas contemporary homes look best with vibrant colors.
It's important to choose colors that complement the design of your home.
Think About the Color of Your Roof
Your home's appearance might be affected by roof color. If your roof is dark, choose a lighter exterior color. It will highlight the roof. If your roof is light, select a darker exterior color to balance it.
Remember to Consider the Neighborhood
Finally, keep the neighborhood in mind while deciding on exterior paint colors. Make sure the color you choose complements the other homes in the neighborhood. Your home should not attract unwanted attention.
Think About the Lighting
The paint's appearance may change significantly depending on the lighting. Colors that won't fade in the sun are a good option if your home gets a lot of direct sunshine.
Darker colors absorb more sunlight, making them fade more rapidly. Lighter colors absorb less heat and wear off more slowly.
Take the Weather into Account
Choose an exterior paint color that suits your environment. Use brighter colors inside your home if you live in a warmer environment. Similarly, if you have a darker-colored roof and live in a colder region, you can keep your home warmer.
Choose Colors That Compliment the Landscaping
Consider your landscape while choosing an exterior paint color. Choose colors that match your yard's trees, flowers, and plants. To stand out, choose a contrasting color for landscaping.
Understand Color Schemes
Carefully selecting exterior paint colors is essential. Easy-to-achieve monochromatic color palettes look excellent in any home. Similar color schemes are made up of neighbors on the color wheel. Complementary colors include blue and orange.
Consider the Future
Choose exterior paint colors with an eye on how they will look in the future. Selecting neutral colors that go with everything can help you sell your property faster. Choose brighter, more eye-catching colors if you want to keep the paint job for a while.
Test Colors Before Painting
You should perform some swatching after you've settled on a few potential paint colors. Using sample pots, you may paint a few small areas of the exterior of your home. It'll show you how colors seem in broad daylight.
Choose Quality Paint
After you've settled on a shade, invest in high-quality paint. Quality paint will stay longer and look better without fading.
While the initial investment may be more, the savings from not having to paint as frequently will add up over time.
Recommendation
Exterior paint colors affect your property. Consider your home's style and atmosphere before picking. Choose a neutral yet eye-catching color from local trends. For the ideal exterior, consider lighting, paint finish, and texture.
Final Thoughts
Choosing the colors of exterior paint can be a simple task. With the help of these guidelines, you can choose the perfect color that will give the impression that your home is welcoming and comfortable.