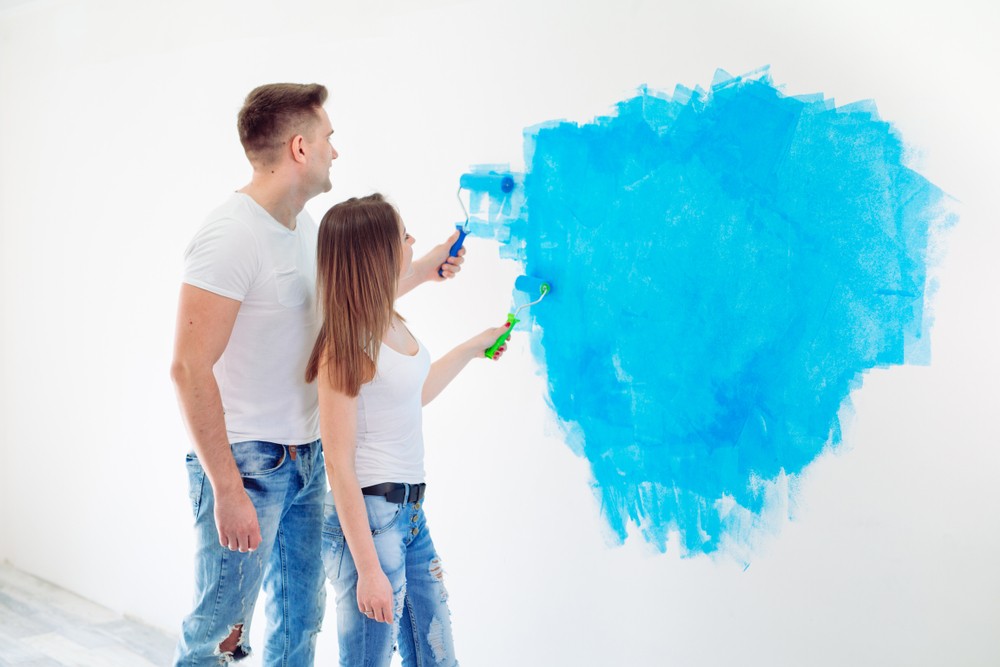 Jun 2, 2023
Color Combos Trending This Year
Want to give your home a new, modern look? Painting is a wonderful way to refresh the look of a space and inject personality into it. The success or failure of a visual composition often relies on the use of color in its design.
Let's have a look at some of the interesting primary and accent color combos that are making waves in the design industry this year. We have options for those who like calming tones and those who want bright, cheery colors. You'll find a way to create eye-catching designs using these popular color palettes.
Serene Neutrals with a Pop of Vibrant Yellow:
Combining serene neutrals with a splash of vibrant yellow is a favored choice this year. Grays, beiges, and whites give a calming foundation, while a splash of bright yellow injects energy and positivity into the scheme. This combination produces an elegant but attractive appearance, making it ideal for contemporary home decor, branding, and web design.
Classic Navy and Blush Pink:
The combination of classic navy and trendy blush pink has been all the rage in the world of interior design lately. The combination of navy, a deep and rich hue, and blush pink, a light and airy color, communicates sophistication and power. When an air of sophistication and elegance is called for, this color combo is perfect for fashion designs, wedding invitations, and branding initiatives.
Earthy Greens with Warm Terracotta:
Color schemes based on natural elements remain popular among designers, and this year's theme combines earthy greens and warm terracotta. The terracotta offers warmth and a rustic appeal, while the rich, lush greens create a feeling of peace and connection to the outdoors.
This combination is a home decorating dream, as it brings a bit of nature inside while maintaining a warm and inviting ambiance.
Bold Teal and Mustard Yellow:
Mixing bold teal with vibrant mustard yellow is a statement-making color scheme. Teal, a vibrant hue that combines blue and green, is an emblem of reliability and creativity. This combination is especially arresting when paired with a vibrant, eye-catching mustard yellow. This color combo attracts graphic design, packaging, and product branding attention.
Soft Pastels with Warm Coral:
Pastels and coral tones are trending towards a dreamy, ethereal look. The warm coral provides a touch of brightness to the otherwise tranquil palette of baby blue, blush pink, and lavender. This combination is ideal for projects with a lighthearted and dreamy vibe, such as weddings and baby shower invites.
Final Thoughts:
The atmosphere of a home may vary significantly depending on the appropriate color combination. Whether your preference is understated, elegant, daring, or colorful, the options are almost limitless. Think about the trendy color combos above. Then let your imagination decide on the best primary and accent hues for your next painting. By carefully selecting your color palette, you can create a room that is uniquely yours. To all the artists out there, Happy Painting!